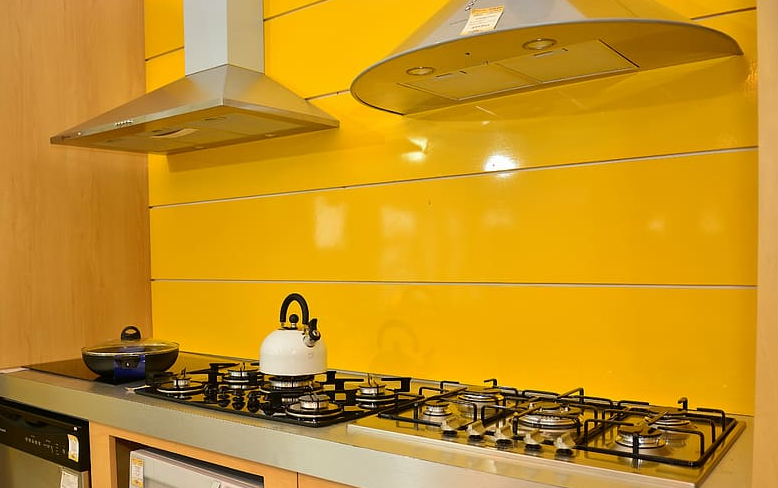 Keeping your restaurant's hood clean is important for maintaining a safe and healthy environment for your employees and customers. Not only is it necessary to comply with health regulations, but a clean hood also helps ensure that your cooking equipment operates efficiently and produces less smoke and grease residue. Hood cleaning services can help you keep your hood clean and comply with the law. Oakland Hood Cleaning is Livermore's top-rated hood cleaning service. If you're looking for a hood cleaning company in Livermore, call us at (510) 876-9373.
About Oakland Hood Cleaning
Oakland Hood Cleaning is a hood cleaning service dedicated to providing the best possible service to businesses in Livermore, California. We are a top-rated hood cleaning company that takes pride in our work and strives to provide excellent customer service. Our professional hood cleaners are trained to clean hoods and exhaust systems safely and effectively. We use the latest hood cleaning technology and equipment to ensure that your hood is cleaned properly. If you are looking for a hood cleaning company that can get the job done right, look no further than Oakland Hood Cleaning! Call (510) 876-9373 now!
Why Get A Hood Cleaning Service?
No one likes to think about the dirty work that needs to be done, but it's important to take care of things properly when it comes to your restaurant's hood system. A hood cleaning service can help keep your kitchen running safely and efficiently. Here are a few reasons you should consider getting a hood cleaning service for your establishment. 
First, keeping your hood clean is essential for fire safety. The National Fire Protection Association recommends cleaning your hood at least every six months.  
Second, a clean hood system helps ensure the efficient operation of your cooking equipment. Grease and debris buildup can cause heat exchangers and motors to overheat, leading to decreased performance and even failure. 
Lastly, hiring a professional hood cleaning service can save you time and money in the long run. A hood that isn't cleaned properly can lead to health code violations, resulting in costly fines.
Kitchen Hood Cleaning
Kitchen hood cleaning is an important part of restaurant maintenance, although it is often overlooked. A dirty or clogged hood can create many problems for your business, including decreased efficiency and higher energy costs. It's important to understand the basics of kitchen hood cleaning to ensure your restaurant is running at its best.
Kitchen Exhaust Cleaning
Kitchen exhaust cleaning is a necessary part of restaurant maintenance. The kitchen hood and exhaust system are responsible for removing smoke, grease, and heat from the cooking area. If these components are not cleaned regularly, they can become clogged, leading to dangerous conditions in the kitchen. It is important to work with a reliable commercial kitchen exhaust cleaning company to maintain your restaurant's exhaust system.
Restaurant Vent Hood Cleaning
Restaurant vent hood cleaning is a process that involves the removal of built-up grease, dirt, and other debris from the exhaust system of a restaurant. Failure to clean this system can result in serious health hazards for both employees and customers. It is important to have your vent hood cleaned regularly by a professional contractor.
Rooftop Grease Containment
When it comes to rooftop grease containment, there are a few things restaurateurs need to keep in mind. First and foremost, a good system will protect your restaurant from costly fines and penalties. It will also help ensure that your building complies with city codes and regulations. Additionally, a well-designed grease containment system can improve the efficiency of your kitchen by catching spills and messes before they make their way onto the ground level.
Contact Oakland Hood Cleaning
Oakland Hood Cleaning is a professional service that helps restaurant owners in the Livermore area keep their kitchen exhaust systems clean and functioning properly. Keeping your kitchen exhaust system clean is important for two reasons: it prevents fires and keeps your customers safe from harmful toxins. Contact Oakland Hood Cleaning today at (510) 876-9373 to learn more about our services and how we can help you keep your kitchen safe!